Compass Records announces a new album
from Grammy nominees Rob Ickes & Trey Hensley
The Country Blues out July 8th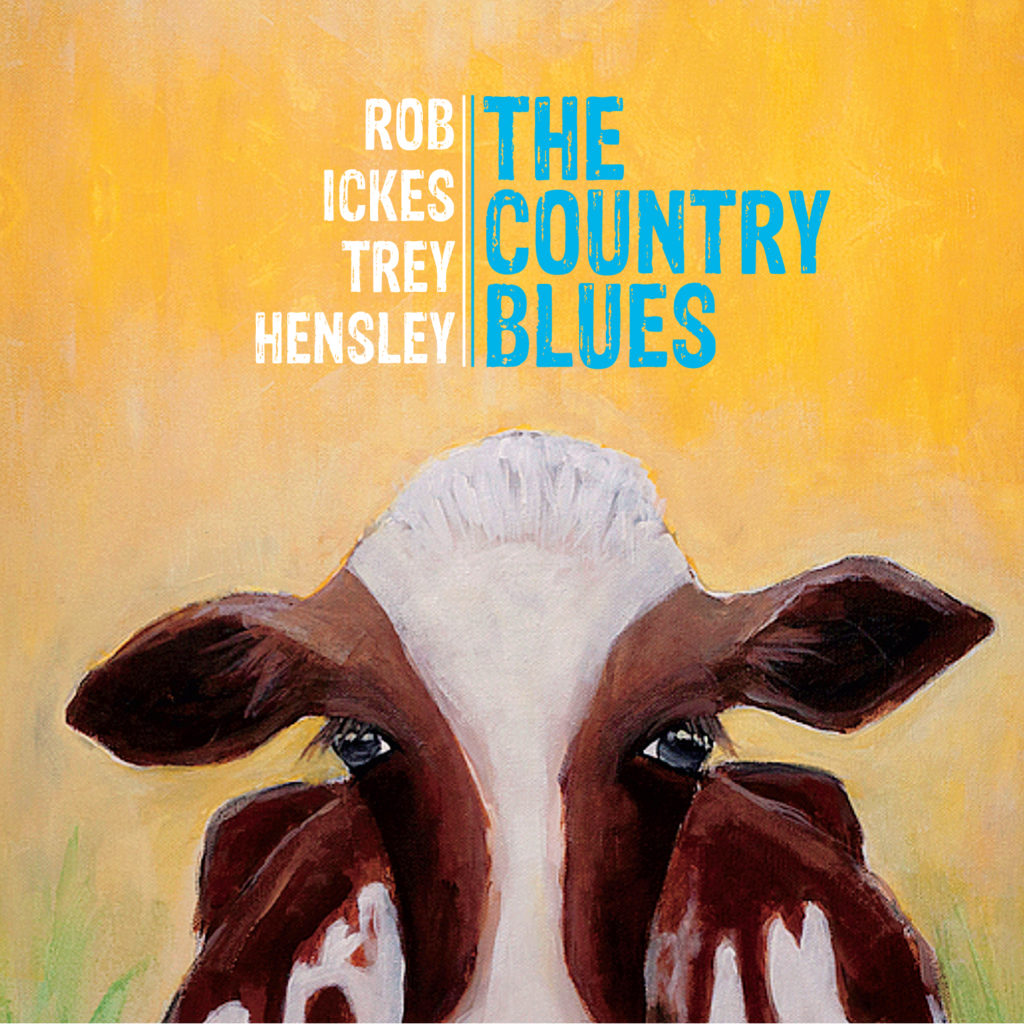 Nashville, TN May 25th, 2016 —  Some things you know are just meant to be, but it was still welcome news for Rob Ickes & Trey Hensley when their debut duo album, Before The Sun Goes Down, earned a Grammy nomination for the Best Bluegrass Album. And with the release of their new project, THE COUNTRY BLUES on July 8th, the pair build on the first one's strengths to take their unique musical conversation to an even higher level. Fun pervades the 11 tracks, even when the subject matter's as mournful as the post-romance desolation of Hank Williams' classic "May You Never Be Alone." It continues through the powerful Sonny Boy Williamson blues shouter, "One Way Out," the mixed regret and determination of Merle Haggard's "I Won't Give Up My Train," into the grassy dexterity of their original, "Everywhere I Go is a Long Way From Home." They mix it up with insouciant funk of "Pray Enough," imported from the Wood Brothersand the southern rock of Charlie Daniels on "Willie Jones." Then there's the jazzy tour de force instrumental, "Biscuits And Gravy," written by Ickes as a kind of tribute to pedal steel master Buddy Emmons and even a nod to the Grateful Dead in "Friend Of The Devil," a dazzling staple of the duo's live shows. That organic approach served them well throughout the recording sessions with regulars Mike Bub (bass) and John Alvey(drums) and a select handful of instrumental and vocal guests that included the likes of Ron Block, Vince Gill, Aubrey Haynie, Carl Jackson, Shawn Lane, Andy Leftwich, Robinella and John Randall Stewart.
[CLICH HERE TO LISTEN TO FOCUS TRACKS]
[CLICK HERE TO REQUEST PROMO SERVICING FOR REVIEW OR AIRPLAY]
1. Ballad Of A Well Known Gun
2. Everywhere I Go is a Long Way from Home
3. That's What Leaving's For
4. Pray Enough
5. Leave My Woman Alone
6. I Won't GIve Up My Train
7. Biscuits and Gravy
8. Friend Of The Devil
9. May You Never Be Alone
10. Willie Jones
11. One Way Out
TOUR DATES:
6/02 – Quinlan Cafe, Denver, CO
6/03 – Vaudeville Theatre, Glenwood Springs, CO
6/05 – Folk and Bluegrass Fest., Pagosa Springs, CO
6/09 – The Station Inn, Nashville, TN
6/11 – Wellmont Reginal Center for the Performing Arts Bluntville, TN
6/16 – Mountains of Music, Glade Springs, VA
6/19 – The Rooster's Wife, Aberdeen, NC
7/07 – Boulevard Music, Culver City, CA
7/09 – Sebastopol Comm. Center, Sebastopol, CA
7/14 – The Station Inn, Nashville, TN
7/15 – MusicFest 'N Sugar Grove, Sugar Grove, NC
7/17 – Music on Main Street, Woodbridge, NJ
7/20 – Opera House, Boothbay Harbor, ME
7/23 – Musicians Against Childhood Cancer, Lockbourne, OH
7/30 – The Founder's Room, Alma, AR
8/05 – Bluegrass Fest., La Roche sur Foron, FRA
8/13 – Waldhutte Stetten, Stetten, CHE
8/25+26 – Tonder Folk Festival, Tonder, DNK
8/27+28 – Dunmore East Bluegrass Festival, Waterford IRL
9/10 – The Soda Foundation Steelville, MO
9/17 – Rhythm & Roots Reunion, Bristol, TN
11/04 – Manhattan Arts Center Manhattan, KS
CONTACTS:
Brad Hunt | The WNS Group bhsabres@aol.com | 585.765.2083
Christina Dunkley | Compass Records christina@compassrecords.com | 615.320.7672